Corn flour
The history of maize, also known as cornmeal, dates back more than 7,000 years. For thousands of years, this cereal constituted the basic food source of the nati-ve Americans and, over the centuries and across the continents, it has remained an important part of the food supply for humans and animals alike. It is a com-mon crop, grown in temperate and tropical climates, however it requires a large amount of light and water and will not survive in extremely cold or scorching temperatures. Corn is gluten-free, rich in iron and vitamins and can be used in various forms such as oil, grains or flour. Our corn flour is a mix of ground ancient varieties from Piedmont. This product is closely linked to our local tradititon and has been for decades and continues to be symbolic of the Vecchio Mulino. The raw material is supplied by small growers who have passion and dedication and continue to grow the ancient varieties of corn flour from Piedmont.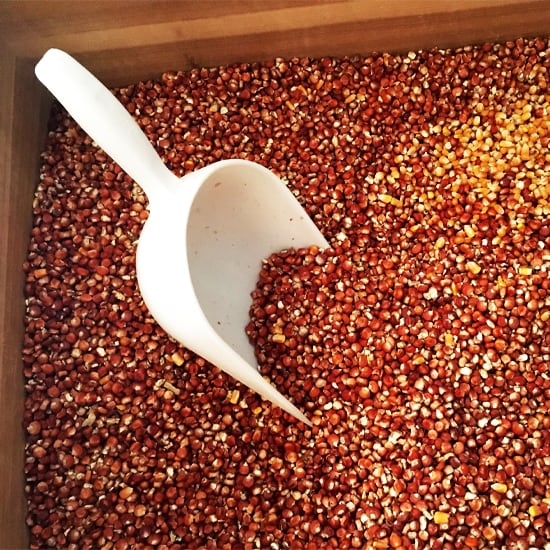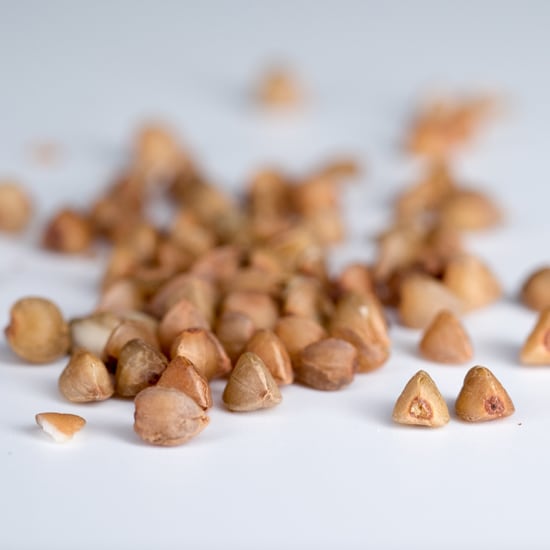 Buckwheat flour
Buckwheat, also known as black wheat, arrived from Asia during the middle Ages and spread throughout Europe, in particular eastern Europe. Despite suffering in low temperatures, this short-season crop develops ra-pidly in the brief summer period and is therefore widespread in northern and eastern Europe, as well as the Alpine region of northern Italy. This particularily simple pseudocereal rquires minimum intervention and is sui-table for organic production method. It is a pseudocereal, belonging to the spinach and beetroot family and is improperly called grain because of the various properties it shares with grain. Buckwheat contains no gluten, is a source of antioxidants and is rich in carbohydrates. It is a valid substitute for grain and its derivatives.
Corn flour with buckwheat called 'Taragna'
This mixture is traditionally found in the valleys surrounding Bergamo and in Valtellina and offers a valid alternative to yellow polenta flour.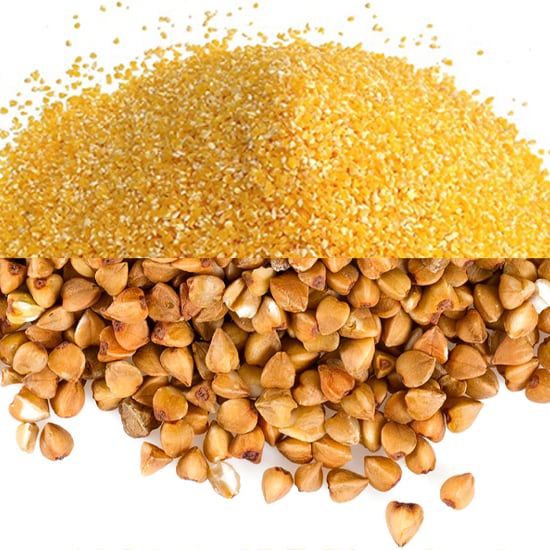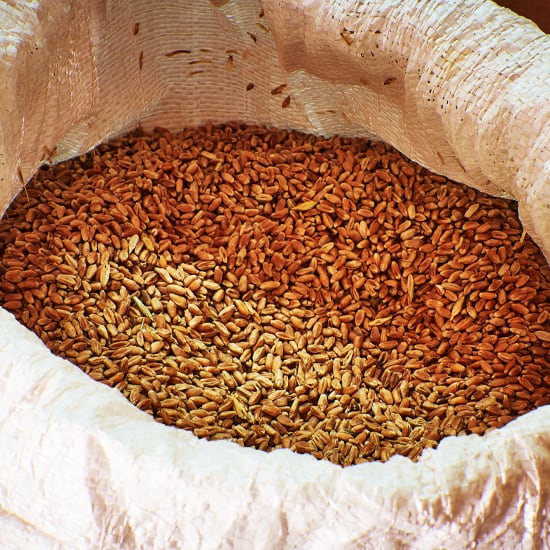 Wheat flour
Wheat is the most widely-grown cereal worldwide, this has been the case for at least 10,000 years and to date represents a fundamental food source for man. It is a source of fibre and mineral salts present in the bran or ex-ternal part, of antioxidants present in the germ, more precisely where the plant germinates, and of protein and amino acid present in the endosperm. Bran and germ are those parts generally eliminated in industrial milling processes of wheat flour, however, there has been a tendency recently to return to a wholewheat product which is unrefined, healthier and comple-te. In addition, there has been a rediscovery of ancient types of wheat which are characterized by a low glutine content and excellent nutritious and sensory properties, in comparison to the modern hybrids. We offer some types of semi-wholewheat flour, based on the availability of this small market, both ancient and modern, mixed or pure, grown for the most part in an organic enviroment by our loyal small producers.
Rye flour
Rye is a cereal more than 2,000 years old which represents a valid alterna-tive to wheat, due to its low gluten content and contains mineral salts, vi-tamins, fibre and carbohydrates. This cereal is a food source found in cen-tral and northern Europe and in the mountainous regions of our peninsula. It thrives in these regions because it grows well in poorer soils and with-stands low temperatures well, therefore it requires neither particular treatment nor invasive topdressing and lends itself to organic methods.
Nowadays, rye is widely available for cooking purposes and in particular rye flour. Traditionally the best-known product is 'black bread', or simply rye bread in all its forms, which is having a revival.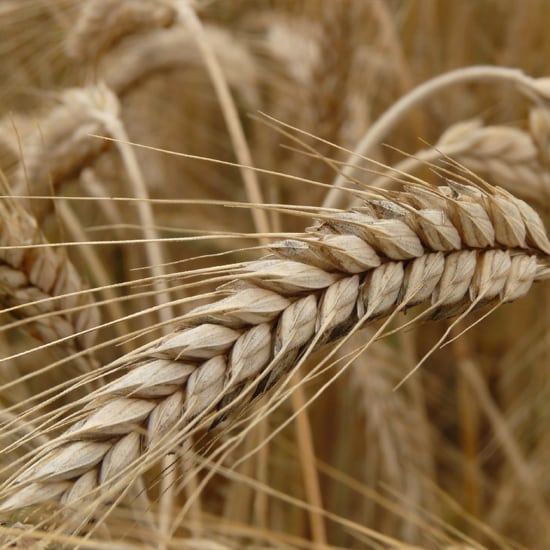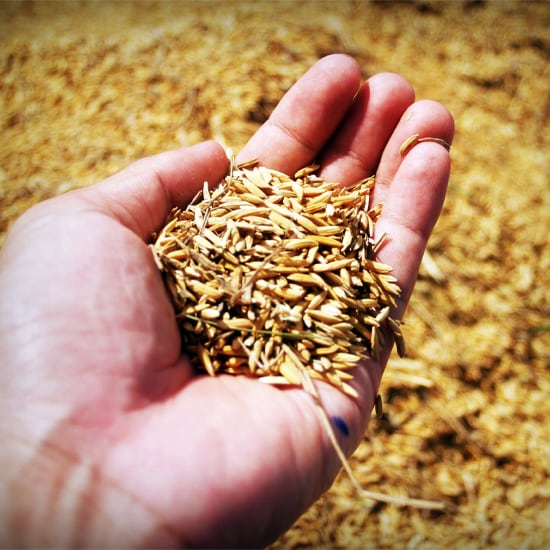 Rice flour
Rice has been a food source used in Asia for thousands of years and it arri-ved in Europe as a spice at the beginning of the Middle Ages, centuries la-ter it has become food crop for the western world too.
Rice is mainly used whole in our cuisine, whereas rice flour, less well-known and rarely used, is commonly used in oriental recipes. Gluten free, aromatic, delicate with a light consistency, it lends itself to sweet and sa-voury doughs.
Spelt flour
Spelt is a cereal that is several millennia old, with this name indicating three types of "ancient" wheat: Monococco or small spelled, Dicocco or medium spelled and Spelta or large spelled. At the basis of the daily diet of many peoples from Syria to Europe from ancient times to the modern age when it was replaced by other more productive types of wheat. Spelt adapts to those marginal areas, where the soils are not suitable for modern and demanding varieties of soft wheat, thanks above all to the rusticity, the modest requirements in terms of soil fertility, resistance to cold; therefore it lends itself by its nature to a type of sustainable and organic agriculture. Spelled has a higher protein content than other types of wheat. It is a cereal rich in vitamins and minerals, but low in fat. Furthermore, wholemeal spelled has a higher fiber content. Just like common soft wheat, it contains gluten. It is therefore not suitable for those suffering from celiac disease or intolerance. In the kitchen Spelt flour, in the version we produce wholemeal or semi-wholemeal, is therefore a valid alternative, or possible complement, to wheat flour.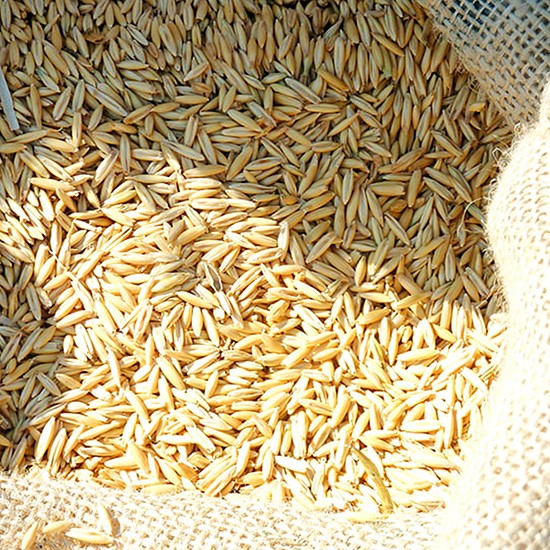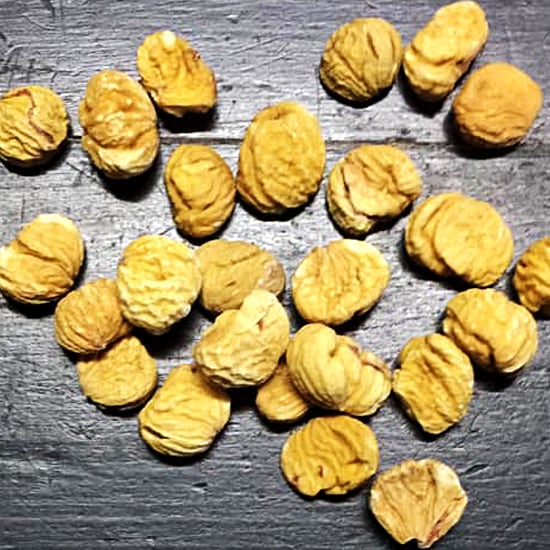 Chestnut flour / Dried chestnuts
Sweet chestnut trees are found from Asia Minor to the Atlantic coa-sts of southern Europe. They have always formed a aprt of man's diet: high in carbohydrates and mineral salts, cholesterol-free, it is a valid substitute to bread, inasmuch as it was referred to a 'poor people's bread' and 'the bread tree' in the past. Our chestnuts come from centuries-old trees si-tuated between the provinces of Turin and Biella. This product is 100% or-ganic as these trees as completely treatment-free and the small annual harvest is therefore closely linked to the climatic conditions. The manual harvesting, 6-week drying process which includes smoking over lattice frames and the final selection offers a unique and natural product that re-presents our territory. We propose two types of product: whole, dried chestnuts, ideal for sauces and soups; unrefined chestnut flour which is suitable for a variety of dishes: gnocchi, pasta, bread and cakes.